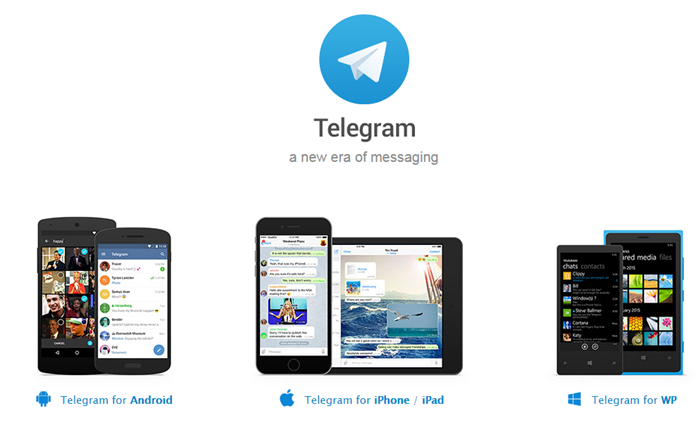 Telegram is a safe and secure messaging app that you can use to interact with friends and family. If the recent revelations about the NSA, the ever-stalkerish permissions Facebook demands or the omnipresence of Google worries you in any way, Telegram is a potential solution. Boasting heavy, localized encryption and decryption, the app gives you the peace of mind that your private conversations stays private.
What is Telegram?
Telegram is a new messaging solution with very strong privacy as its principal focus. Messages are encrypted and decrypted locally, on your device, so anything stored on the server is always encrypted. Messages, in their encrypted state are only stored on the server for 7 days before being deleted. Additionally, Captcha is used in the event of potential bruteforce attacks, meaning your messages have an extra 'smart' layer of security.
For more information on the encryption, the Google Play Store description is a good place to start. The Telegram app is also available on the App Store.
Easy To Use
The app is stable and clearly very secure, but what's it like as a messaging service? Well, it's no WhatsApp… To use, Telegram feels very secure- you have to log in each time you open the app. There are no notifications, no requests to read your contacts list, access your SMS messages or social networks. In short, it's very simple and tight. However, this does mean that you are not notified when someone messages you and you have to log in on a regular basis to check if someone has contacted you.
I really don't think the app is aimed as a mass audience of tweenage gossipers and selfies- it's for people genuinely wanting privacy
Additionally, you do need to set friends up on the service first. You can easily search the app for people using it, but it's not like you can log in with Facebook and see who's there. Once you and your friend(s) have created accounts, the experience of messaging is quite standardised and basic. You can message each other and send images, but do not expect an expanded wealth of novel emoticons, it's really not that kind of app.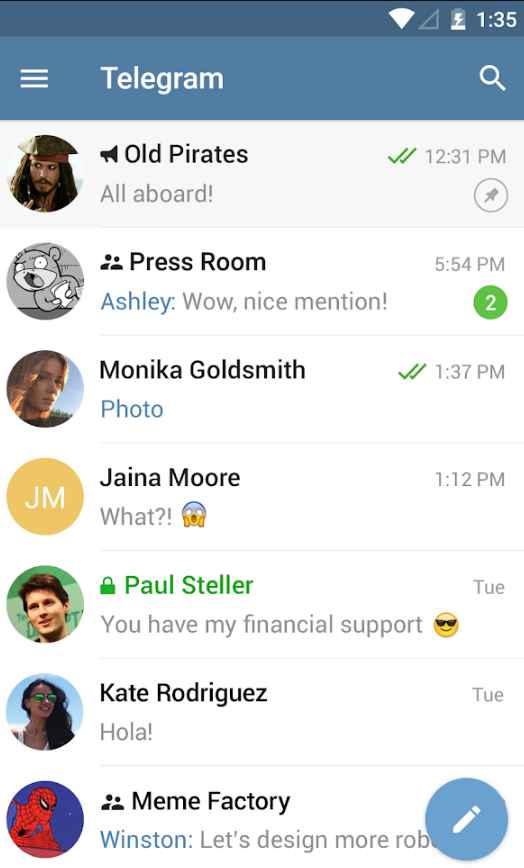 The user interface is mainly blue and relatively simple to use. It's easy to navigate and, while the app doesn't wow you with features, it works well. You can create a basic profile with picture, interests, age, etc. view your notices (when someone has added you) and search for users. Aside from this and the messaging function, that's really about it. There are no bells and whistles- just an extremely secure and minimalist messaging platform.
Therefore, if you're looking for an alternative to WhatsApp or Facebook Messenger, you're going to be disappointed. However, I really don't think the app is aimed as a mass audience of tweenage gossipers and selfies- it's for people genuinely concerned about privacy and true security of their messages. And with so much privacy-emancipating policies with services such as Facebook, it's fantastic to have a genuinely secure solution as an alternative.
If you have need for a more secure platform, Telegram is an excellent app to try. It could be that there's some really sensitive topics you need to discuss for business or personal reasons, perhaps you're sick of the way some services are eradicating your privacy and want something that allows you to keep ownership of your messages- in which case Telegram is something you should definitely download.
Should you Download Telegram?
If you want a secure and private messaging platform, Telegram is exactly that. Do not expect a solution that is chock full of messaging features or choice of emoticons… but do expect deep-level security and a minimalistic interface. If you need a messaging app with more privacy, this is definitely something you should check out. It's free too, so be sure to take a look.